Meeting Archive:
Contractor or Employee? Exempt or Non-Exempt? Understanding the Distinctions When Classifying Workers
---
Meeting Description: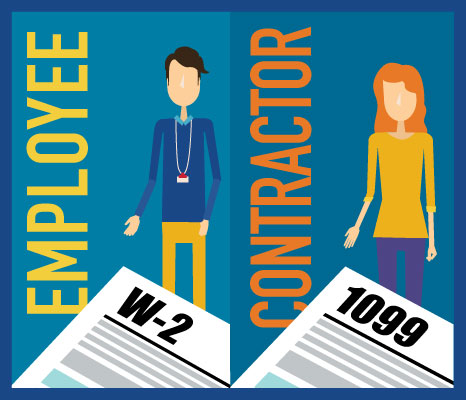 A handful of high-profile cases — and increased attention by the IRS and Department of Labor — has put worker classification in the spotlight. Now, more than ever, employers must be crystal clear on the differences between an employee and independent contractor, as well as exempt vs. non-exempt status.
In either case, misclassifying workers is a risk your business can't afford to take. Federal and state agents are monitoring the situation more closely and cracking down with bigger fines and penalties. At the same time, wage and hour lawsuits are on the rise, with many "salaried" employees recognizing they are non-exempt in the eyes of the law — and therefore owed overtime.
Protect yourself from costly misclassification mistakes and potential legal issues. Attend this timely webinar to learn:
Factors that define the worker relationship, according to the IRS and Department of Labor

Warning signs that your contractor is actually an employee under the law

What determines exempt vs. non-exempt status (Hint: Job title has nothing to do with it.)

Steps to take if a worker is misclassified
| | |
| --- | --- |
| Date: | Wed, Sep 25, 2019 |
| Time: | 02:00 PM EDT |
| Duration: | 1 hour |
| Host(s): | ComplyRight |
Presenter Information


Jaime Lizotte, HR & Tax Compliance Solutions Manager;

Jaime Lizotte is the HR & Tax Solutions Manager at ComplyRight, Inc. Passionate about HR, Jaime applies her previous hands-on HR experience to develop innovative products for ComplyRight. Over the past six years, she has managed and developed solutions ranging from training and safety products to HR and tax software. She currently focuses on making HR management easier for employers with next-generation online services.

---

Shanna Wall Esq., Compliance Attorney

Shanna Wall, Esq. is a compliance Attorney for ComplyRight, Inc. Previously Shanna practiced law for more than eight years, in addition to being a small business owner. As a member of the ComplyRight Legal Team, Shanna conducts legal research and provides essential insights for the development of next-generation HR compliance solutions.